Became an Affiliate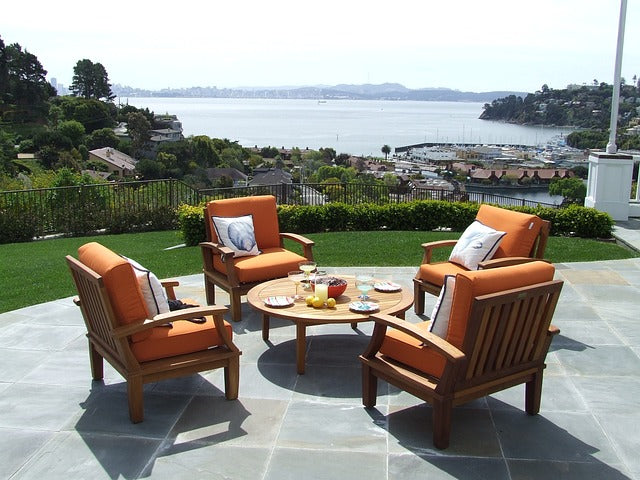 Arttoreal is a marketer with warehouses in four countries: the United States, Canada, the United Kingdom, and Germany. We have multiple shopping sites with products ranging from outdoor furniture, home, garden, seasonal, tool sets and more.
Due to our high quality products, affordable prices, efficient logistics and excellent customer service, Arttoreal has more than 10,000 satisfied customers in European, American and Canadian countries.
Affiliate program is one of our marketing channels, and the scope of marketing is constantly increasing. Your joining will accelerate the pace of our growth.
1、What is the Arttoreal Affiliate Program
The Arttoreal Affiliate Program invites bloggers, online communities, social media sites and other website content owners to promote products and services on their website and earn commissions on sales they refer to arttoreal.com
Anyone interested in the program can join us:Affiliate Program
2、Why join us
Our affiliate program allows every possible partner to join and promote Arttoreal, earning commissions from every sale through the affiliate link you share.
Promotional information: discounts, price cuts, etc.
High commission rate:5% commission on all products
High conversion rate

30-day cookie duration
Everyone can become our marketer, so what are you waiting for, apply now to join the program!
Any information we will update in the affiliate program.
 3、How to earn commission
Apply for the affiliate program and sign up as an affiliate
Share your affiliate link in our program
Let customers click on a link to make a purchase
Wait for your order to be confirmed
Get commission
Note:We will pay you the commission within working days before the 16th of every month, please provide your correct PayPal account in case you can't receive it.
4、Promoting safety and security
We abide by the principles of legality, legitimacy, and transparency, use, and process the least data within a limited scope of purpose, and take technical and administrative measures to protect the security of the data. We use personal data to help verify accounts and user activity, as well as to promote safety and security, such as by monitoring fraud and investigating suspicious or potentially illegal activity or violations of our terms or policies. Such processing is based on our legitimate interest in helping ensure the safety of our products and services.
5、Promotional Content Not Allowed
In order to create a safe alliance cooperation environment, please abide by our Affiliate Terms:
*Ensure the accuracy and appropriateness of the material you create or publish.
*Ensure that your material does not violate or violate the rights of the program operator or any third party (for example, copyright, trademark, privacy, or other personal or proprietary rights).
*Do not use illegal means to tamper with user affiliate links.
*Do not use material that violates copyright, trademark, intellectual property and illegal.
*Does not promote false advertising and illegal activities.
*Obscene, pornographic, vulgar, offensive, discriminatory or profane content is prohibited.
*Promotion of any form of defamation, violence, racism or unfair business practices is prohibited,otherwise and any outstanding commissions will be forfeited.
6、Contact
If you have any questions, please send them to:service@arttoreal.com