Regular price
Sale price
€66,95 EUR
Unit price
per
Sale
Sold out
Share
This advanced outdoor bio fireplace features a beautiful square tower shaped design and incredible dancing flames enclosed in a glass cylinder. The Ethanol Fireplace utilizes the safe technology, high quality materials and exceptional design, making it a truly attractive fireplace for all kinds of outdoor spaces.


Descriptions:
SAFETY AND EFFICIENCY FIREPLACE - It uses bio-ethanol fuel, burns clean and eco-friendly. Besides, it capacity of one burner which have 2L . In addition, Depending to room temperature and climate, it can burn approximately 1-2 hours.
WEATHER RESISTANT CASING - High temperature resistance classic black powder-coated metal frame rust resistant, thermostability and easy to clean. With the extinguish tool, provide easy way to put out the flame without getting burned.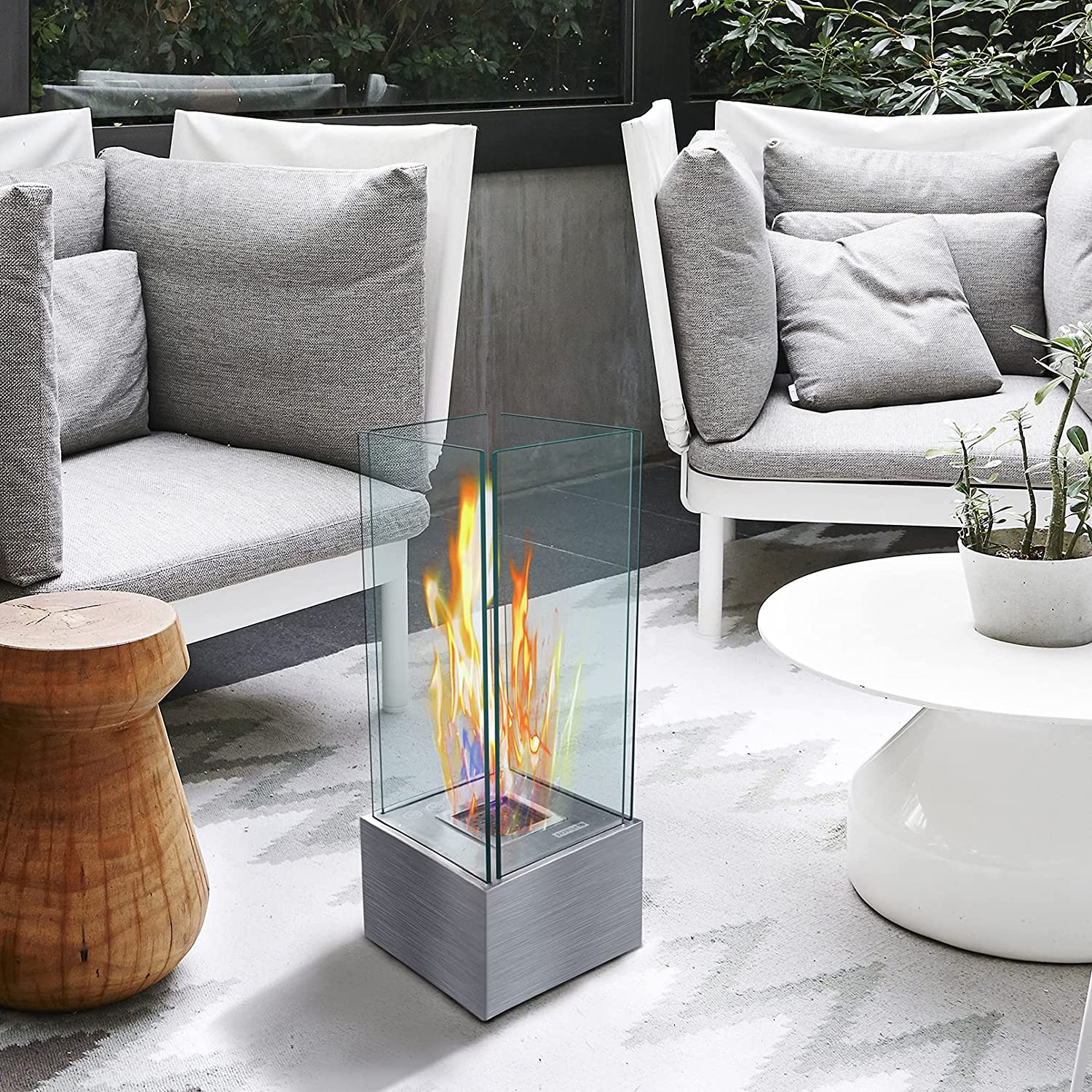 REAL FLAME SPACE FIREPLACE - With bio ethanol burner fireplace provide an open real frame burns completely ventless & Vent Free, soot free, ash free, easy light and extinguish. Absolutely smokeless and user-friendly.
HIGHLY ABSORBENT CERAMIC FIBERS - The burner filled with highly absorbent ceramic fibres. They keep the fuel inside the burner so as to prevent leaks in case of seismic activity or pushing over the device.
ELEGANT DESIGN - Simple yet elegant, eye-catching shape the Pyramid adds a magnificent finishing touch, revives every outdoor area and illuminates every interior it is situated in.The product does not require any installations and special connections. Moreover, it is fully portable, which means it can be placed practically anywhere you wish!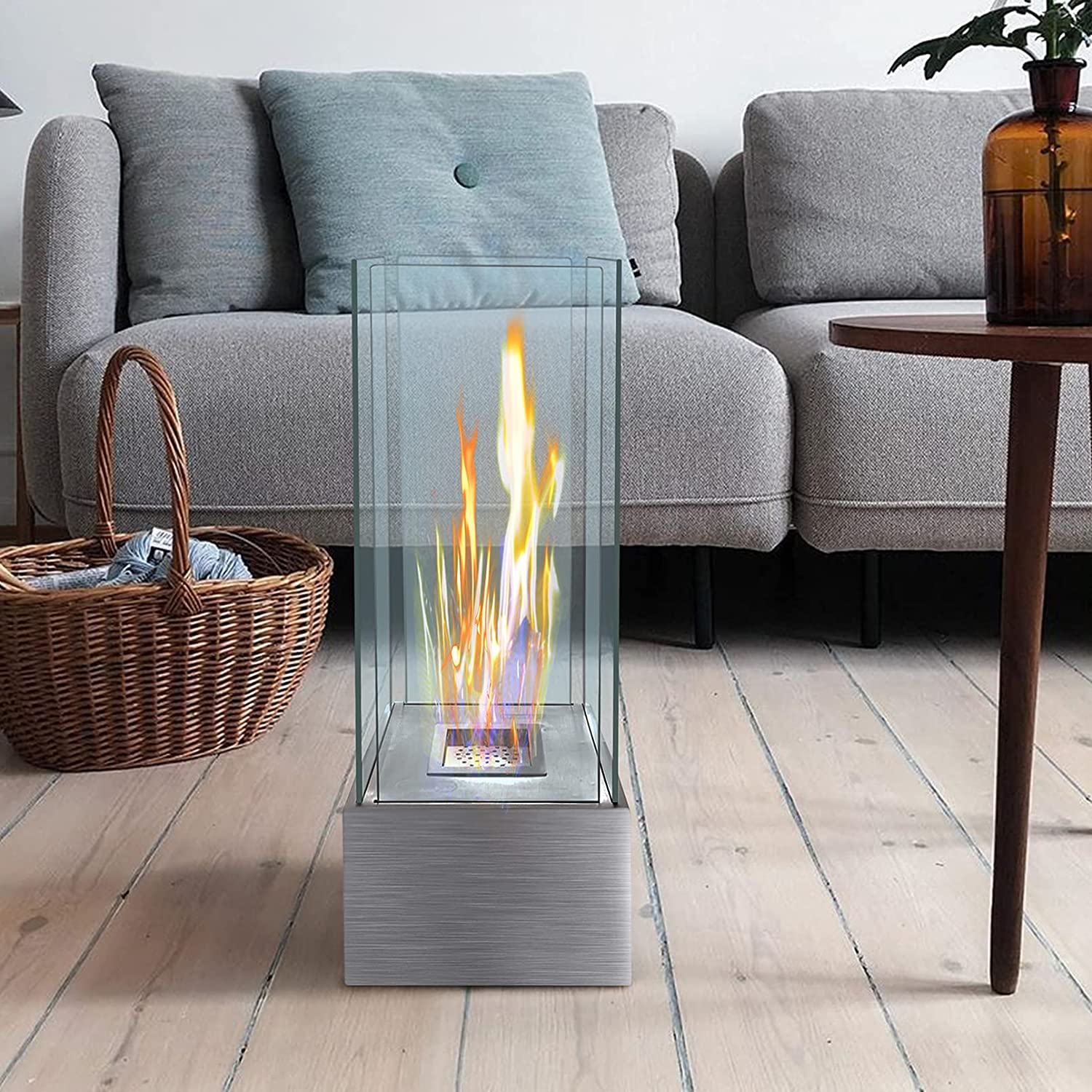 Features:
Easy or no maintenance required. Can be placed anywhere in your home.
Commerce Technology for safety and efficiency.
Fiberglass wool wick prevent fuel spillage, ensures long-lasting use. Open real flame burns completely ventless, soot free, ash free, easily light and extinguish.
Open real flame burns completely ventless, soot free, ash free, easily light and extinguish.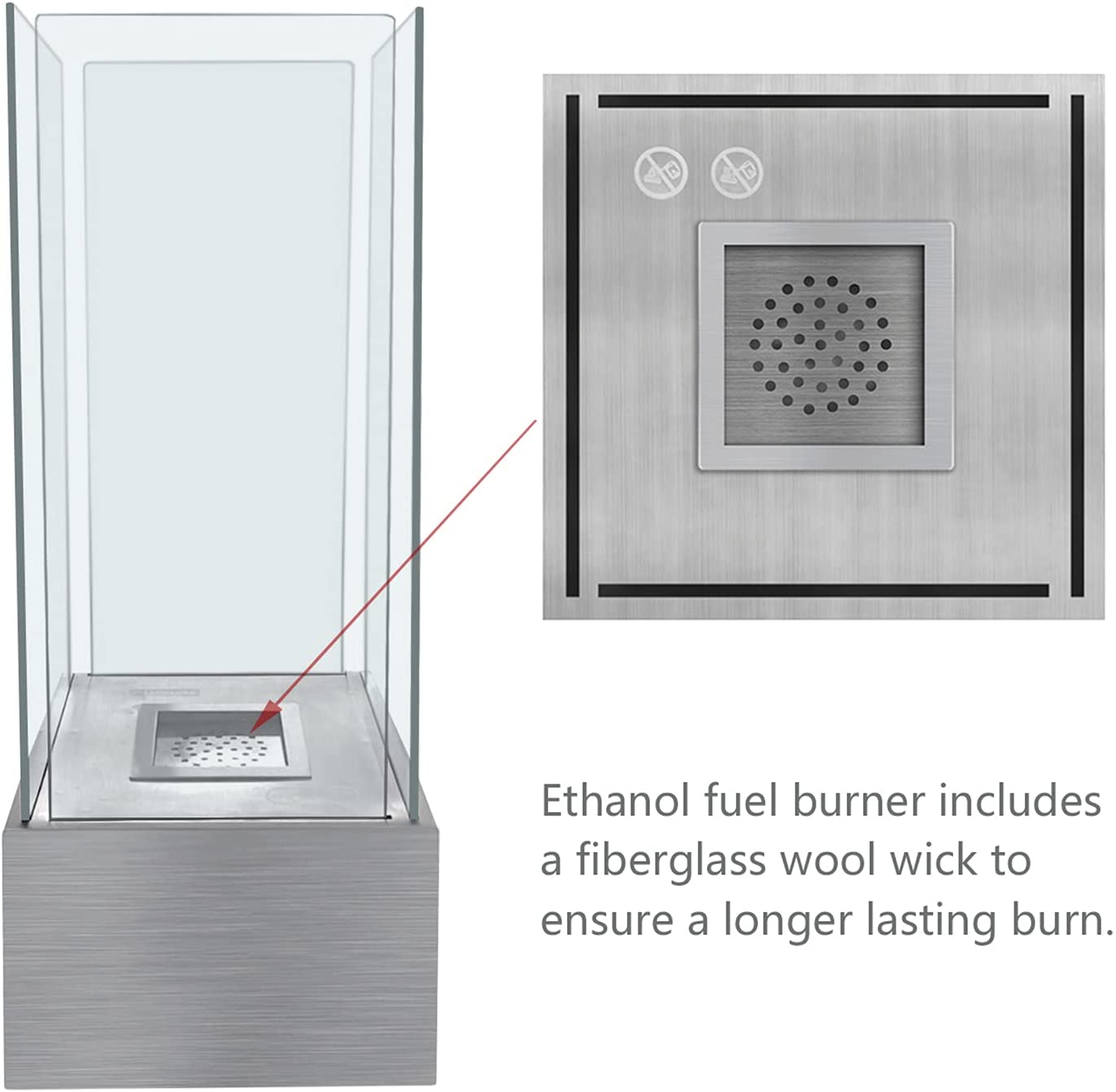 A clean, friendly and cost effective way to experience the joy of real fire just in the comfort of your home.
Wind Glass not only prevent the flames from running around, also protect the safety, avoid burns or accidental fires.
Specifications:
Frame Material: 403 Stainless Steel Frame
Burner Material: 430 stainless steel burner frame
Burner Capacity: 2L
Burning Time: 2-4 Hours
Whole Dimension: 9.8"H x 9.8"W x 23.4"D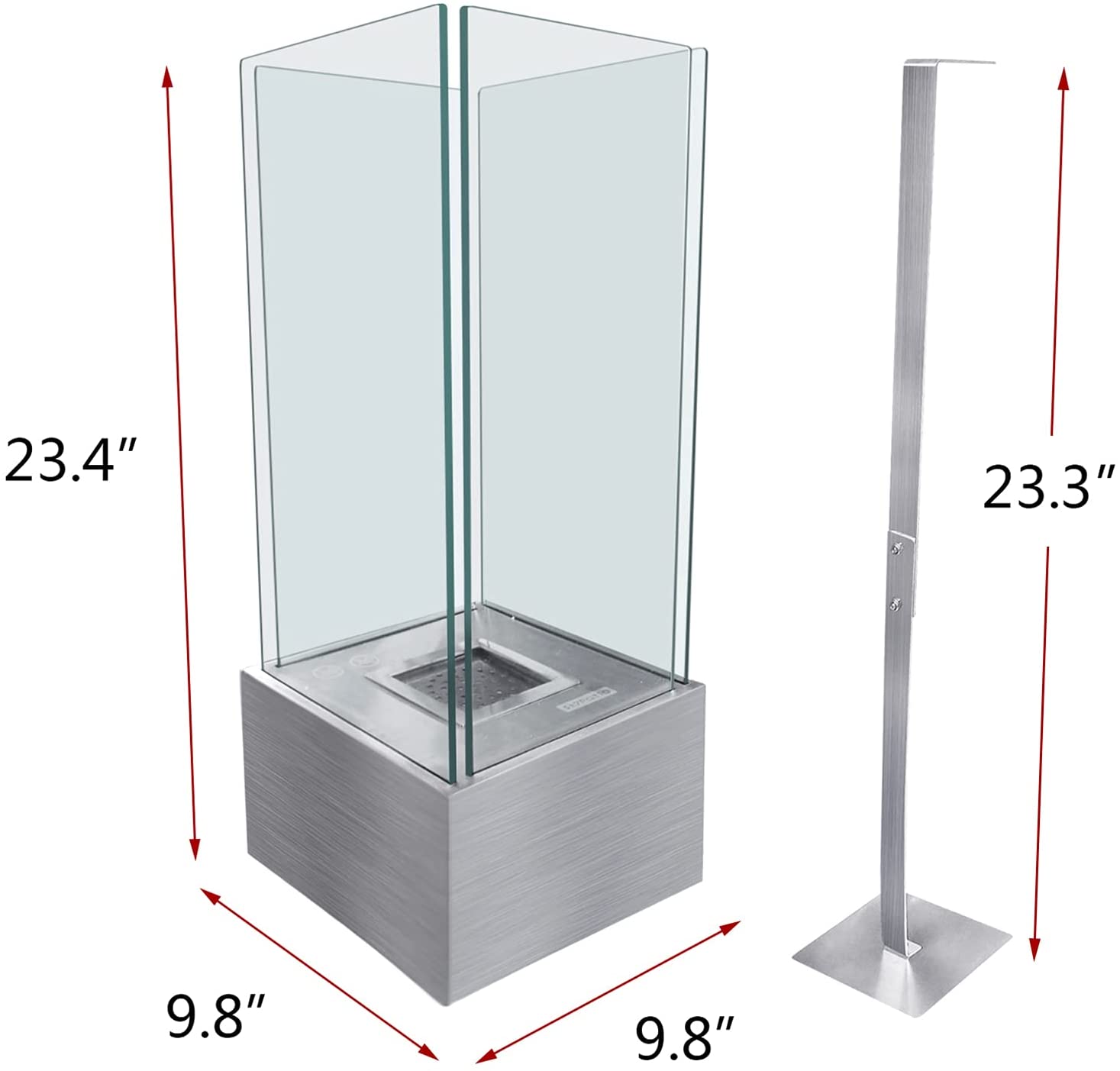 Package Including:
1*Bio Ethanol Fireplace (Fire hook included to stir the fire when needed.)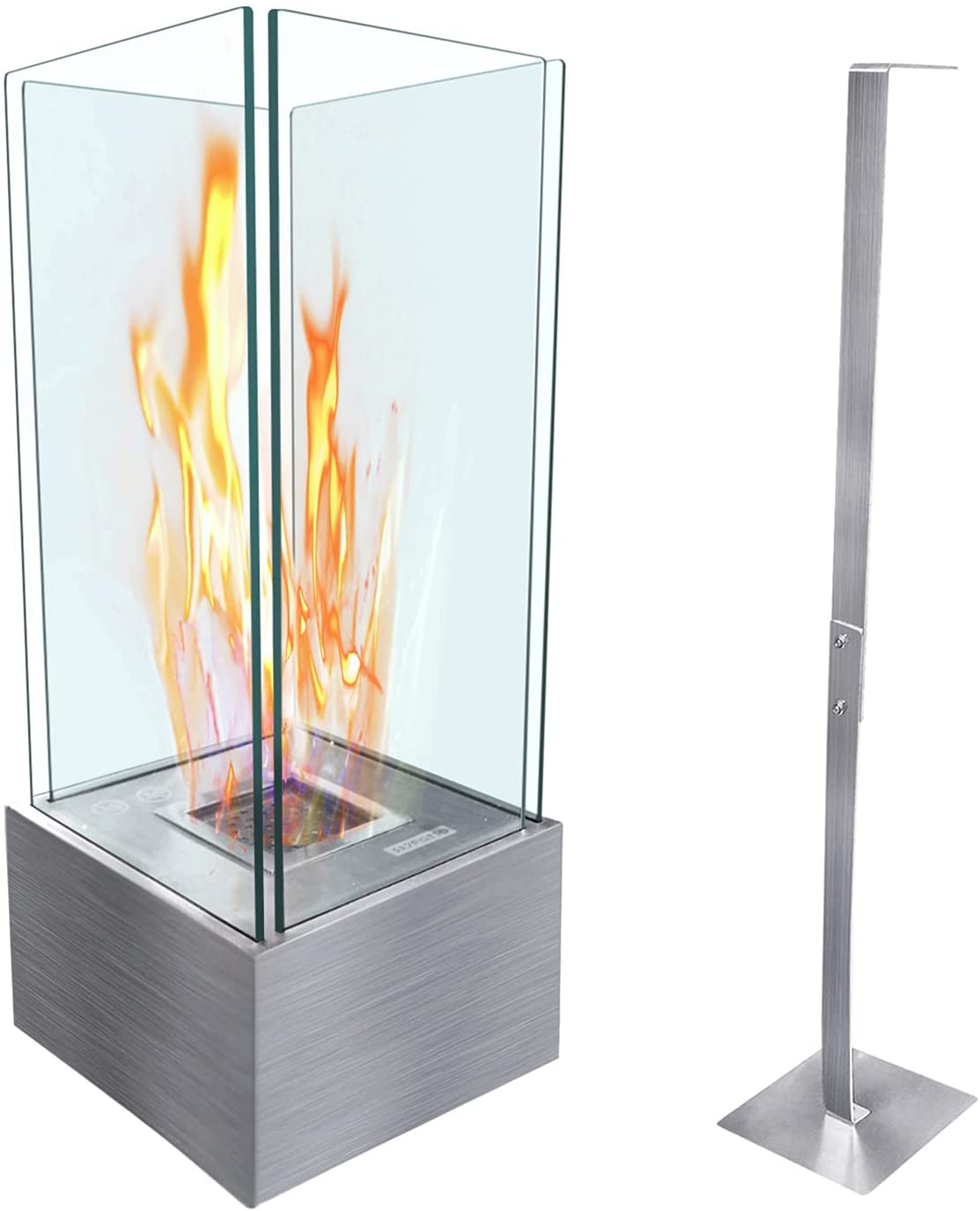 About Shipping & Delivery:

Processing orders within 48 hours, 3-7 days for delivery throughout the United States, and 2-3 days for California and surrounding areas.
Note:
Don't add ethanol during the burning process.
Don't use the fire to heat or boil water or as a cooking appliance.
Don't put charcoal, paper, wood or other combustible objects into the fire.
View full details